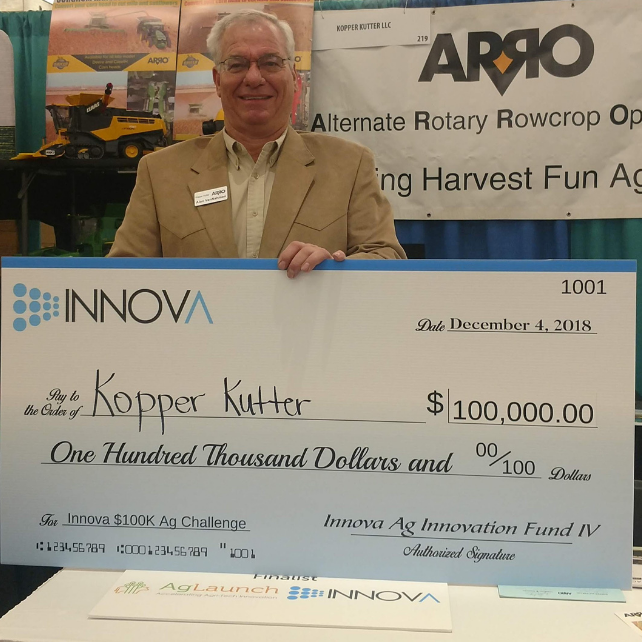 AgLaunch INNOVA Award 2018
After pitching in the final four, selected from a group of national applicants, Kopper Kutter was voted by a panel of farmers as the winner of the first Innova $100,000 Row Crop Challenge powered by AgLaunch as part of the Farm Journal AgTechExpo in December 2018.
---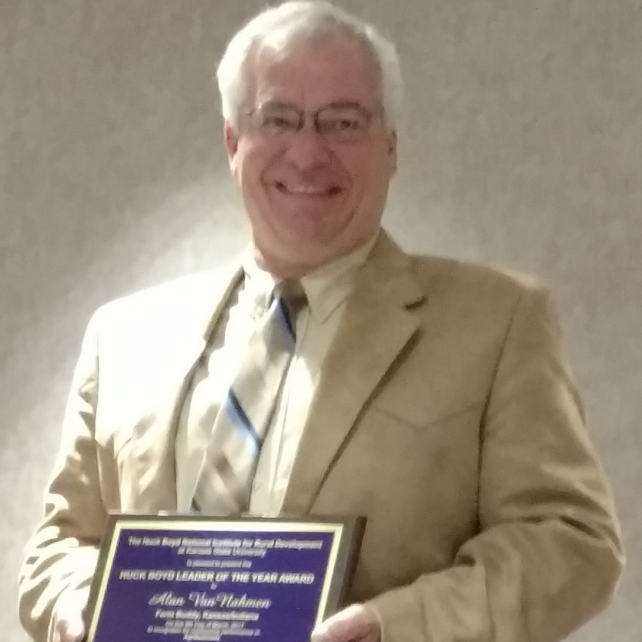 Huck Boyd Leader of the Year Award 2017
"Alan VanNahmen grew up on a family farm in southwest Kansas where one of his major tasks was driving the combine during harvest time. After studying at K-State, he embarked on an international career developing harvesting equipment with John Deere and Claas. As he saw farmers trying to present their innovative equipment ideas to major manufacturers, he thought that those farmers needed a friend to help them. In 1991, he founded a company called Farm Buddy to assist farmers with product design and development. He now serves as a consultant for farmers and agribusinesses, including those who are developing the ARRO® Head harvesting system for grain sorghum. According to industry sources, there is no one in the country who knows more about grain harvesting systems than Alan VanNahmen." Read more!
---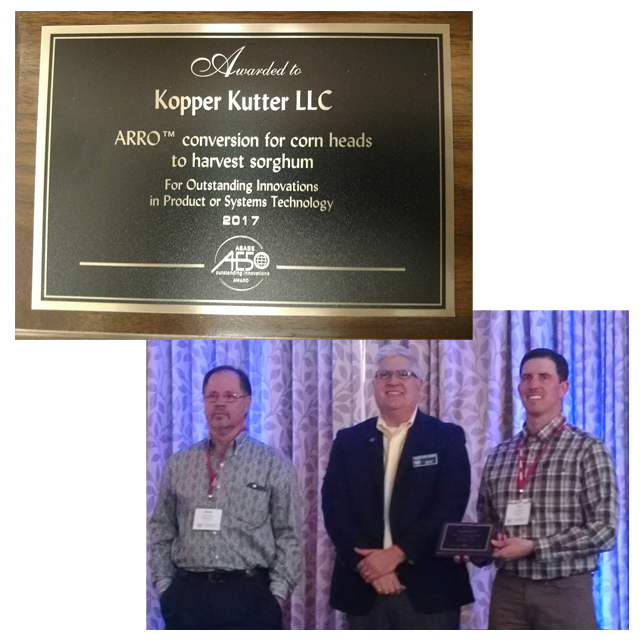 AE50 Ag Innovation Award
Kopper Kutter, LLC ARRO® kits have earned a 2017 AE50 Outstanding Innovation Product Award representing significant engineering advancement and impact on the market service. These winning products are honored for their ingenuity in product development - saving producers time, cost, and labor, while improving user safety as well.
---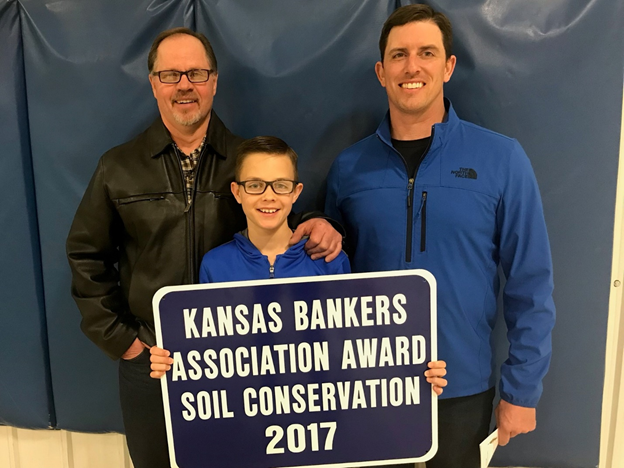 Kansas Bankers Soil Conservation Award 2017
The Kansas Bankers Association's Conservation Awards Program has been recognizing Kansas farmers and ranchers that have invested in best management practices that conserve natural resources, while simultaneously improving the quality of our environment, for over 70 years. The Gray County Conservation District has recognized Kopper Family Farms and their side business Kopper Kutter LLC as the most recent (2017) Soil Conservation Award Recipient. Read more!
---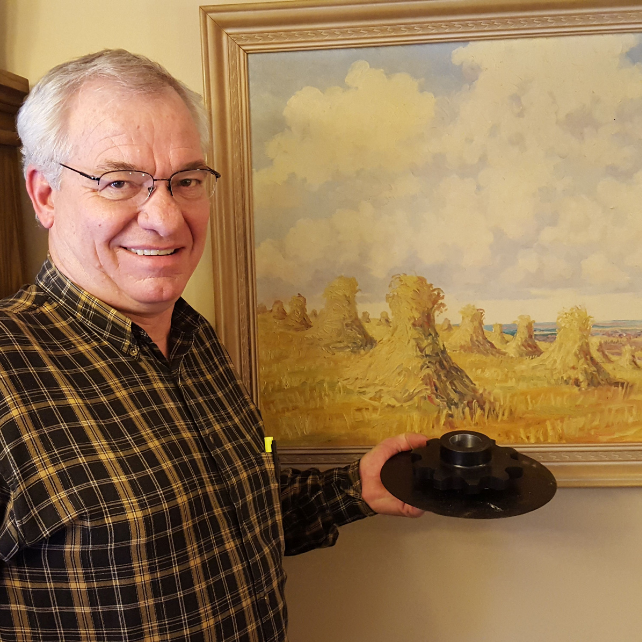 Farm Journal Rowcrop Innovation Award 2019
---